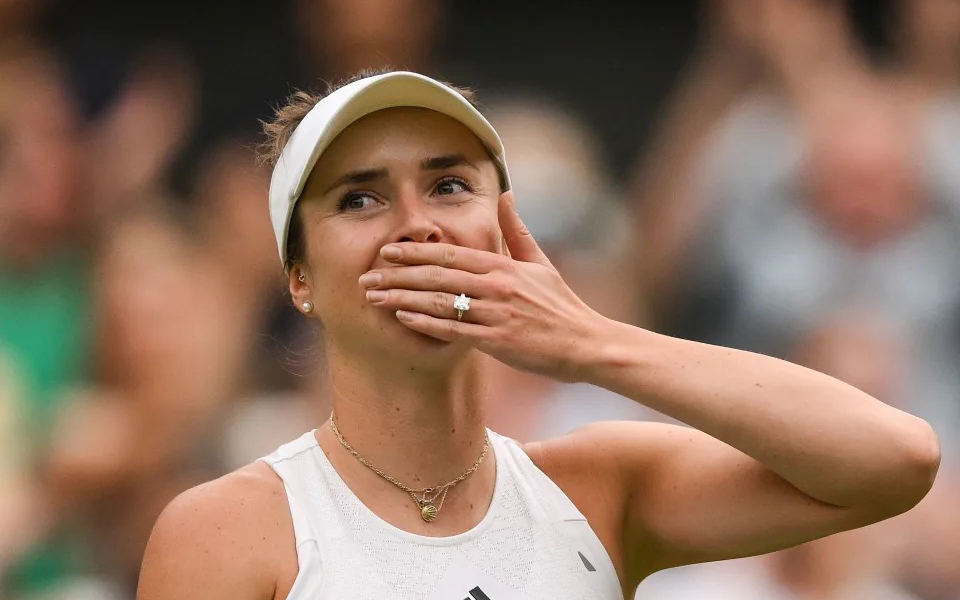 Day 9 at Wimbledon 2023 delivered more shocks than anyone could have anticipated. The No. 1 seed, Iga Swiatek, and the No. 4 seed, Jessica Pegula, were both eliminated in the quarterfinals by unseeded opponents. Elina Svitolina, the Ukrainian player who recently returned to the tour after giving birth, defeated Swiatek in a thrilling match, while Marketa Vondrousova of Czechia ended Pegula's hopes of reaching her first Grand Slam semifinal.
Svitolina's victory over Swiatek was a remarkable achievement. Ranked No. 76 in the world, Svitolina's ranking had dropped due to her time off in 2022 while pregnant. However, she showed her true potential by defeating the world No. 1 in a hard-fought battle. Svitolina's powerful serves and ability to read Swiatek's game allowed her to take the first set 7-5. Although Swiatek fought back to win the second set tiebreak, Svitolina regained control in the third set and secured her spot in the Wimbledon semifinals for the first time since 2019.
Swiatek had a promising start, but her game began to unravel when she was leading 5-3 in the first set. Svitolina capitalized on Swiatek's errors and took advantage of her shaky serve. Despite Swiatek's efforts to come back, Svitolina's dominance continued, leaving Swiatek struggling to find a way back into the match. The pivotal moment came when the umpire missed a double fault by Svitolina, denying Swiatek a crucial point and allowing Svitolina to take a 6-5 lead. Swiatek fought hard but ultimately fell short, unable to overcome Svitolina's strong performance.
In the other quarterfinal match, Vondrousova outplayed Pegula to secure her place in the Wimbledon semifinals. Pegula, the No. 3 seed, was unable to find her rhythm against Vondrousova's creative shot selection. Vondrousova's ability to surprise Pegula with a variety of shots prevented her from settling into the match. Although Pegula fought back to win the second set, Vondrousova's craftiness and defensive skills proved too much for her in the deciding set. Pegula had a 4-1 lead before play was stopped to close the roof due to rain, disrupting her momentum. Vondrousova took advantage of the break and won five consecutive games to secure the victory.
The management of the roof at Wimbledon has been a source of frustration for players, and Pegula experienced this firsthand. The interruption in play disrupted her concentration and allowed Vondrousova to gain momentum. Pegula's hopes of reaching her first Grand Slam semifinal were dashed as Vondrousova continued to showcase her shot-making abilities and solid defense.
Despite their losses, both Swiatek and Pegula displayed sportsmanship and camaraderie. After their matches, they shared an embrace and exchanged smiles, showing their support for each other until the end.
The surprises at Wimbledon 2023 continue to captivate fans and keep everyone on the edge of their seats. With unseeded players making their mark and established stars facing unexpected defeats, this year's tournament is proving to be one of the most thrilling in recent memory. As the semifinals approach, fans eagerly await more exciting matches and potential upsets on the hallowed grass courts of the All England Club.