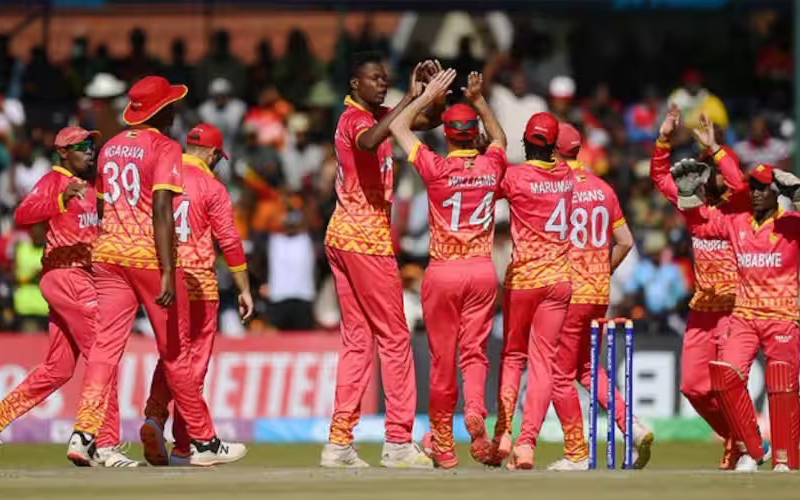 ICC ODI World Cup 2023: As part of the ICC ODI World Cup, the league stage of the qualifiers being held in Zimbabwe has come to an end. Super Sixes will start from tomorrow.
The league stage of the Cricket World Cup Qualifiers is over in Zimbabwe before the ODI World Cup to be held in India from October. Yesterday, the league stage ended with the match between Sri Lanka – Scotland and Ireland – UAE in Group B. The Super Sixes will start from tomorrow (June 29). This Super Sixes League is going to be crucial for all the teams to participate in the ODI World Cup to be held from October.
The teams that have qualified for the Super Sixes stage are Sri Lanka, Zimbabwe, Scotland, Netherlands, West Indies, Oman (in the same order as per the points table). UAE, USA, Nepal and Ireland are eliminated.
Like this in Super Sixes
The teams that were divided into groups in the league stage will now play together. Each team will play three matches. That means Sri Lanka, which is currently in the top-1 according to the points table, has to play against Netherlands, Zimbabwe and West Indies. The rest of the teams will also play against the rest of the teams in the league stage, not against the teams they played in their group. Even though the Super Sixes stage is over, the top 2 teams in the points table will meet the remaining 8 teams in the ODI World Cup to be held in India in October. Currently Sri Lanka and West Indies are in the top 2. And will they continue their lead till the end..? That will be revealed in a few days.
Last chance for West Indies?
West Indies, who suffered a death blow at the hands of the Netherlands in the league stage, are fifth in the points table in the Super Sixes stage. At the current stage, the chances of West Indies qualifying for the ODI World Cup are almost closed. But if that team wins the three matches to be played in the Super Sixes, the West Indies will have a chance to reach the top-2 only if Zimbabwe and Sri Lanka lose two of the three matches they are going to play. In the league stage, Sri Lanka and Zimbabwe are already on 4 points as they met in Super Sixes. Those teams will get 6 points if they win another match. Even if West Indies win three, it will be difficult. Windies net run rate (-0.350) is also in the minuses.