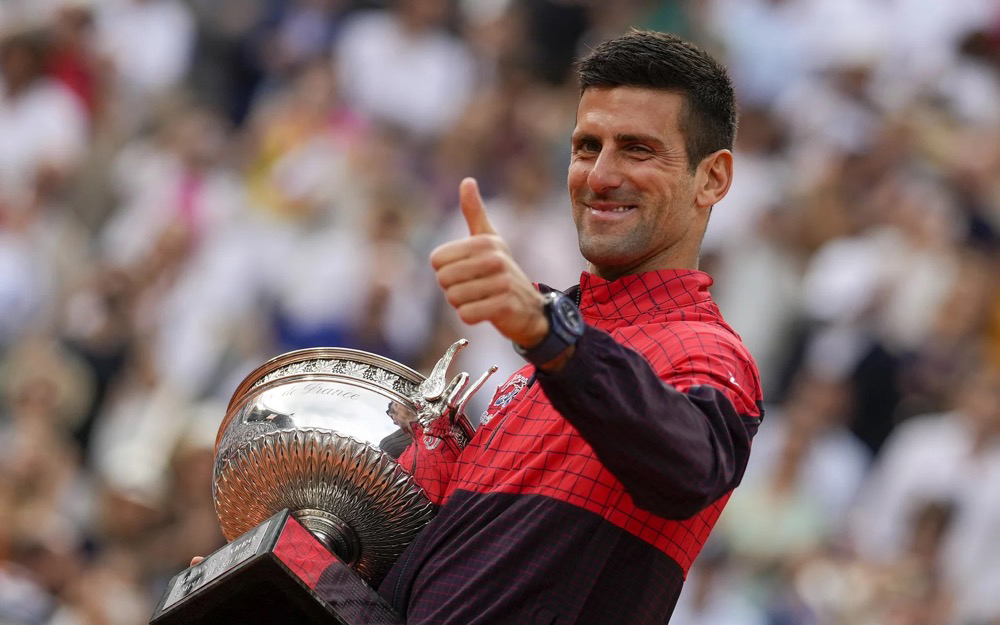 Novak Djokovic achieved his lifelong goal of becoming the most successful male tennis player of all time on Sunday, winning his 23rd Grand Slam title and breaking the record he previously shared with Rafael Nadal. Djokovic's latest triumph came at the French Open, where he defeated Norway's Casper Ruud in straight sets, 7-6 (1), 6-3, 7-5. The victory means that Djokovic now has at least three titles from each of the four major events, making him the only man to achieve that feat.
Djokovic's win at Roland Garros also puts him halfway towards a calendar-year Grand Slam, something that no man has achieved since Rod Laver in 1969. Djokovic came close to winning all four majors in 2021, but lost to Daniil Medvedev in the final of the US Open. He will now turn his attention to Wimbledon, which begins on July 3, as he looks to continue his quest for tennis immortality.
Despite his impressive record, Djokovic has not had it easy in recent years. He was deported from Australia in 2021 after refusing to get vaccinated against COVID-19, and was not allowed to fly to the United States for the US Open last year under a similar rule. Nonetheless, he has now won 11 of the last 20 Grand Slam tournaments, a remarkable achievement by any measure.
Djokovic's victory on Sunday also means that he will return to the top of the ATP rankings on Monday, replacing Carlos Alcaraz. He has already spent more weeks at the top of the rankings than any other player in the history of computerized tennis rankings.
At 36 years old, Djokovic is the oldest singles champion at Roland Garros, which is widely regarded as the most grueling of the four major events. He is also now tied with Serena Williams for the most Grand Slam titles won by any player in the Open era, which began in 1968. Margaret Court holds the all-time record with 24 Grand Slam titles, but many of those were won during the amateur era of tennis.
Djokovic's win over Ruud was not without its challenges, as he got off to a shaky start and struggled with his forehand throughout the first set. However, he was able to turn things around and dominate the tiebreaker, winning it 7-1. He then broke Ruud's serve early in the second set and never looked back, eventually winning the match in just over three hours.
As Djokovic basked in the adulation of the crowd at Court Philippe Chatrier, it was clear that he had achieved something truly special. He had fulfilled his lifelong dream of becoming the most successful male tennis player of all time, and had done so in style. With Wimbledon and the US Open still to come this year, there is no telling how many more Grand Slam titles Djokovic will win before he hangs up his racket for good.