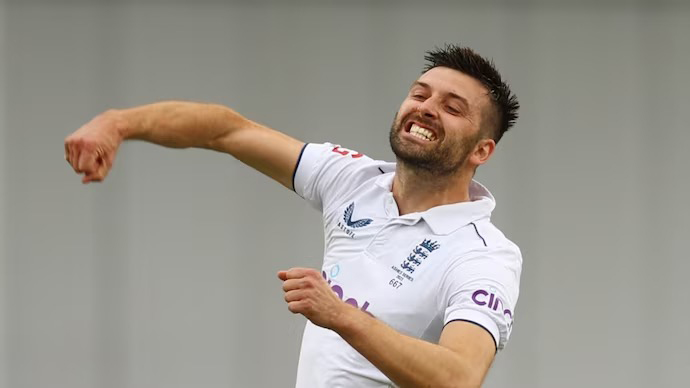 Mark Wood, the fiery English pacer, has emerged as a game-changer for the England side in the ongoing Ashes series. With his exceptional performance in the Headingley Test match, where he was named Player of the Match, Wood has proven to be an incredible addition to the team. His relentless pace and aggression on the field have played a significant role in England's fightback against Australia.
In the Headingley Test, Wood showcased his all-round skills, taking seven wickets and making vital contributions with the bat. His quickfire knocks of 24 and 16* in both innings were instrumental in England's thrilling three-wicket victory over Australia, keeping their hopes alive in the Ashes 2023. Wood's ability to contribute in multiple facets of the game has made him a valuable asset for the team.
Wood's fiery spell on day three of the fourth Ashes Test further highlighted his importance to the team. His hostile bowling restricted Australia to 113/4 in their second innings, putting England in a commanding position to level the series. With his relentless pace and ability to trouble even the best batsmen, Wood has become a key weapon for England in their quest to reclaim the Ashes.
Reflecting on his performance, Wood expressed his pride in completing 100 Test wickets. He credited the support of his family, who were present in the crowd, and acknowledged the significance of joining an elite group of bowlers. Wood's focus, however, remains on the present, hoping to contribute more to the team's success.
Wood also shared insights into his strategy against the mercurial Steve Smith, whom he dismissed in the final session of the match. Acknowledging Smith's exceptional skills, Wood revealed that he puts in extra effort when bowling to him, recognizing the importance of removing such a key player from the opposition's lineup. Wood's ability to make an impact early in his spell has been crucial in changing the game for England.
Wood also mentioned the guidance he receives from England Test team captain Ben Stokes. Stokes has urged him to bowl short and sharp spells, focusing on creating opportunities for wickets rather than worrying about conceding runs. This aggressive approach aligns with England's intent to attack and put pressure on the Australian batsmen. Wood's willingness to adapt to the team's strategy showcases his dedication to the collective goal.