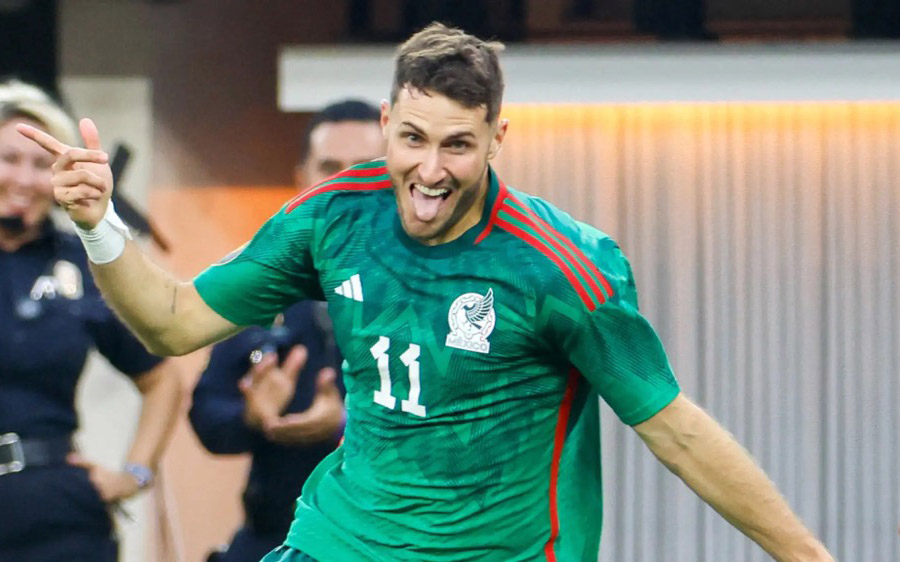 In a thrilling finale to the Gold Cup tournament, Santiago Gimenez etched his name in Mexican folklore with a late winning goal that led El Tri to their 12th championship title. Facing off against Panama on Sunday, Mexico emerged victorious thanks to Gimenez's heroics.
The match was a tightly contested affair, with both teams engaged in a back-and-forth battle. However, it ultimately came down to a single moment of brilliance from Gimenez. Despite starting on the bench in favor of Henry Martin, the Feyenoord star was introduced in the 85th minute. Just three minutes later, he dribbled past the Panama defense and calmly slotted the ball into the back of the net, securing the Gold Cup for Mexico.
Gimenez's goal was not only crucial in securing the championship, but it also showcased his immense talent. Throughout the tournament, the young striker had been tipped for greatness, and Sunday night was his opportunity to shine. Although he had only scored once in the previous five games, his goal in the final proved to be the most important of the tournament, leading his country to yet another Gold Cup crown.
On the flip side, Panama's Harold Cummings had a night to forget. The defender narrowly escaped a second yellow card in the second half, thanks to the referee correctly overturning the decision. However, his fortunes quickly turned sour as he was left embarrassed by Gimenez on the game-winning goal. It was a disappointing end for Cummings and Panama, who had previously topped the USMNT in the semifinals.
Looking ahead, both Mexico and Panama will now shift their focus to CONCACAF play in the upcoming 2023-24 Nations League. This tournament will also serve as qualification for the 2024 Copa America, providing both teams with an opportunity to showcase their skills on the international stage once again.