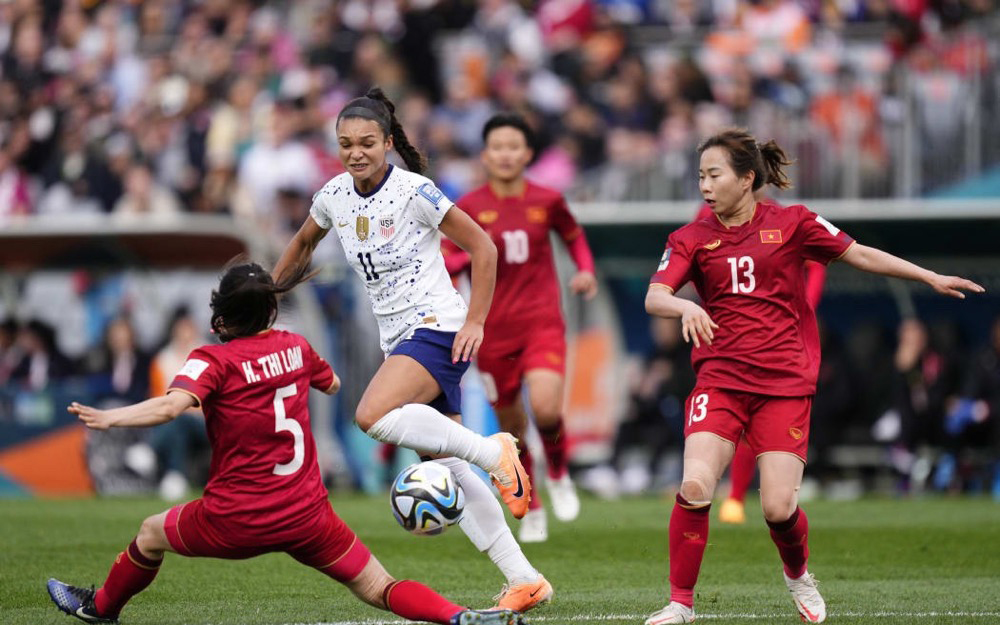 The US women's national team started their quest for history at the Women's World Cup in Auckland with a 3-0 victory over Vietnam on Saturday. Sophia Smith scored twice and had an assist in the Group E match.
Early Goals
Just 14 minutes into her World Cup debut, Smith scored the opening goal. She scored again in the seventh minute of first-half stoppage time. Lindsey Horan scored the third goal in the 77th minute.
US Seeking History
The US team is aiming to become the first team, men's or women's, to win three consecutive World Cups. The next match is against Netherlands in Wellington on Thursday.
US Starting Lineup
The US starting lineup included five players who were part of the 2019 championship squad and six players making their World Cup debut.
Frustrating Match
Despite the 3-0 scoreline, it was a frustrating match for the Americans. They produced a 28-0 shot advantage but were constantly denied by Vietnamese goalkeeper Tran Thi Kim Thanh, who made four saves, including one from a penalty kick.
Vietnam's Debut
Vietnam, ranked 32nd in the world, is one of eight countries playing in their first Women's World Cup.
US Opener Record
The US has a record of 7-0-2 in openers but struggled until Smith and Alex Morgan combined for the first goal.
Video Review
Video review played a pivotal role in the match. Morgan's penalty was initially ruled no penalty but was overturned upon video review. Additionally, Morgan was ruled offside for Smith's second goal, but video review deemed otherwise.
Rapinoe's Milestone
Megan Rapinoe entered the match in the 63rd minute and became the 14th USWNT player to play 200 games.