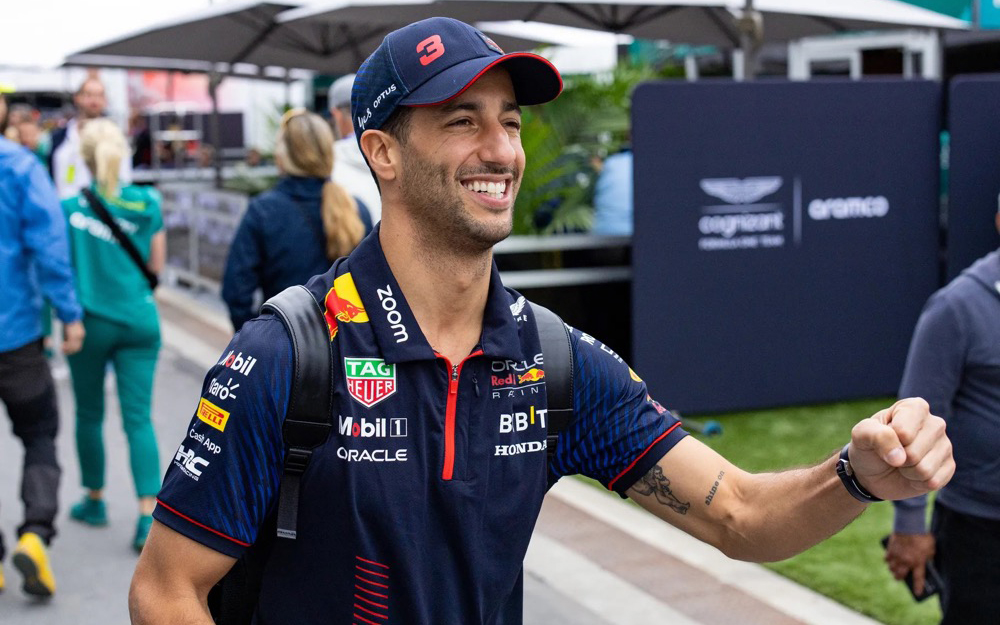 As the Formula 1 grid gears up for the highly-anticipated British Grand Prix at Silverstone this weekend, the legendary circuit may also host F1's potential future. Red Bull reserve driver Daniel Ricciardo is set to participate in Pirelli's tyre test following the race, where he will get behind the wheel of the RB19 for the first time this season. With increased speculation surrounding Ricciardo's future in F1, there are whispers of a possible seat with AlphaTauri for the 2024 campaign.
Ricciardo's journey to this point has been a rollercoaster ride. After losing his seat with McLaren last season, he found himself in talks with midfield teams for a seat in the 2023 season. However, he ultimately decided to take a step back from competing this year. In a recent interview on the F1 Beyond the Grid podcast, Ricciardo revealed, "I just ultimately don't want to be competing next year. I was craving a bit of distance." This led to his current reserve role with Red Bull, where he has been working hard in the simulator to regain his form.
Ricciardo's desire to return to the grid has grown stronger over the past few months. In an interview with Race Fans, he expressed his feelings, saying, "I don't want my book to close that way. I feel like it's not the way that I should go out and I feel like I can still give more." His bosses at Red Bull have noticed his renewed dedication and praised his performance in the simulator. Red Bull Team Principal Christian Horner stated, "He seems to have refound his mojo… you can see there's a spring coming back in his step."
The upcoming tyre test at Silverstone will be a crucial moment for Ricciardo. Red Bull advisor Dr. Helmut Marko stated, "We will have Ricciardo in the car for three days after Silverstone during the tyre test, and then you can evaluate where Ricciardo really stands." If the test goes well, all signs point to Ricciardo potentially landing a seat with Red Bull's sister team, AlphaTauri. While Yuki Tsunoda has performed admirably this season, Nyck de Vries has faced increasing pressure to improve his form.
Nyck de Vries' recent struggles have put his future with AlphaTauri in doubt. Despite a 12th-place finish in the Monaco Grand Prix after receiving a warning from Marko, De Vries has since struggled to make an impact on the track. This has led to Marko and Horner's disagreement regarding De Vries, with Horner seemingly having the upper hand. Even Haas driver Kevin Magnussen suggested that De Vries might be driving for his future after their on-track incident at the Austrian Grand Prix.
When asked about the possibility of Ricciardo joining AlphaTauri in 2024, Horner remained cautious. He stated, "It's still very early days… the first thing will be to see how he performs and where his motivation is, and then from there, it's a question for AlphaTauri as to their choices for the following season." The outcome of Ricciardo's performance in the RB19 at Silverstone will undoubtedly have a significant impact on his future in F1.