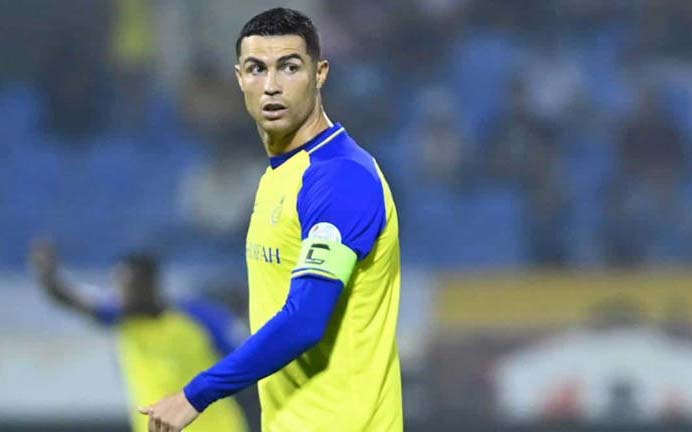 Cristiano Ronaldo's First Season in Saudi Arabia Ends with Disappointment
Al-Nassr's season ended without any silverware, despite signing Cristiano Ronaldo in a two-and-a-half-year deal said to total 400 million euros ($428 million). The Portuguese sat out a 3-0 win against Al Fateh late on Wednesday, marking the close of the season. Ronaldo scored 14 goals in his 16 games, racking up 1,701 minutes on the pitch. However, it was a "disappointing season" for Al-Nassr, according to Al Riyadiah newspaper's editor-in-chief Moqbel Al-Zabni. Despite this, Ronaldo remains a marketing coup for Saudi football and the wider country, which is attempting to reinvent itself as a magnet for tourism and foreign investment.
Saudi Arabia's Lavish Spending on Sport
Saudi Arabia is known for its lavish spending on sport, which is often criticised as "sportswashing" — an attempt to shift the focus from its record on human rights. The conservative monarchy executed 81 people in a single day last year, outlaws homosexuality and triggered international condemnation when journalist Jamal Khashoggi was murdered in the Saudi consulate in Istanbul in 2018. The country is also considering bidding for the World Cup, following in the footsteps of its neighbour Qatar, and has already explored joining forces with Egypt and Greece to present a tri-continental option.
Despite the criticisms, Saudi Arabia is aiming to become a top destination for football stars. Reports have linked a string of other big names to the Saudi Pro League thanks to the riches of the Public Investment Fund, the sovereign wealth vehicle behind LIV Golf and the purchase of Premier League club Newcastle United, as well as Ronaldo's signing. According to a source close to the negotiations, the major oil exporter is also about to land a "huge" deal for Ronaldo's ex-La Liga sparring partner Lionel Messi, the World Cup-winning Argentine icon. Ronaldo pledged to stay in Saudi next year, and backed the Saudi league to eventually become one of the world's top five.
The Impact of Ronaldo's Arrival in Saudi Arabia
Ronaldo's arrival in Saudi Arabia has brought unprecedented attention to the country's football scene. The fireworks and euphoria that greeted Ronaldo's gala unveiling in January were in sharp contrast to the close of Al-Nassr's season. Despite the disappointment of not winning any silverware, Ronaldo remains a marketing coup for Saudi football. The country is attempting to reinvent itself as a magnet for tourism and foreign investment, and Ronaldo's arrival has helped to put Saudi Arabia on the map as a destination for football stars.
Read More: