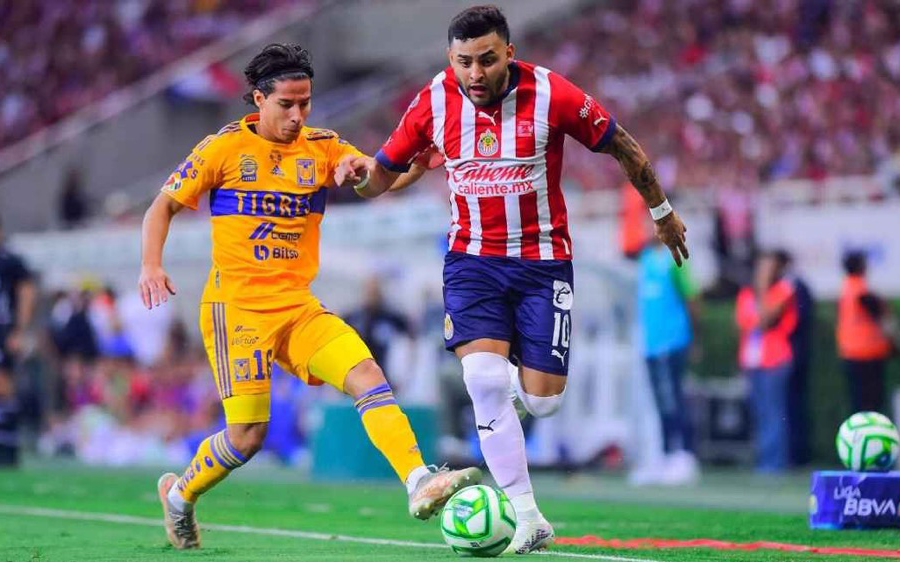 Liga MX is set to kick off the 2023 Apertura season after a short summer break, and fans are eagerly anticipating the action. The big question on everyone's mind is whether Tigres will be able to defend their trophy from the 2023 Clausura. Additionally, all eyes are on Chivas, who lost last season's final and are determined to step up their game. But it's not just on-field matters that have dominated headlines; the off-the-field news surrounding the structure of Liga MX has also been a hot topic.
Looking ahead to the regular season, there are several predictions, storylines, and team previews worth noting. Let's dive in.
Chivas emerged as the title favorites after coming agonizingly close to winning the championship last season. Manager Veljko Paunovic and his team were just a few mistakes away from securing the title. Chivas showcased their defensive strength and organization in a 4-1-4-1 or 4-3-3 formation. What sets them apart is their ability to adapt to different game plans and change tactics seamlessly. Even without star forward Alexis Vega, who is recovering from an injury, Chivas proved they don't rely solely on their marquee players for success. The potential signing of Mexican international midfielder Erick Gutierrez from PSV Eindhoven would be a major boost for the team.
On the other hand, Pachuca, last season's fifth-place team, could face a letdown. Despite boasting the best academy structure in Liga MX and winning the 2022 Apertura title, Pachuca has let go of several key players from last year's final. The departure of seven players, including Cristian "Chico" Arango, raises concerns about the team's ability to maintain their success. Furthermore, manager Guillermo Almada has expressed his desire for a bigger job, possibly a national team position. This uncertainty at the managerial level adds to the challenges facing Pachuca.
In terms of individual performances, Julian Quiñones from Atlas is the MVP favorite. The Colombian winger has showcased his skills in Liga MX, displaying exceptional decision-making, quick dribbling, and a keen eye for goal. Quiñones scored an impressive 12 goals in 17 regular season matches last tournament. If Atlas can build on their ninth-place finish from last season, Quiñones will have even more opportunities to shine and potentially make a case for a spot in the Mexican national team.
Another player to watch is Rodrigo Huescas from Cruz Azul. The 19-year-old Mexican has been deployed in various positions on the field, showcasing his versatility and well-rounded skills. Huescas has attracted interest from European teams, and his performance in the upcoming season could potentially earn him a move abroad.
Several key storylines are worth following in the upcoming Liga MX season. The league announced several alterations for the 2023-24 season, including changes to the playoffs format and foreign roster spots. Additionally, there is ongoing discussion about the return of promotion and relegation in Mexican football. Clubs like Atlas, Santos Laguna, Queretaro, and Mazatlan have expressed interest in finding new owners. The impact of international tournaments like the Gold Cup and Leagues Cup on Liga MX teams is also worth monitoring.
In terms of team previews, Club America, with new manager Andre Jardine and the return of MVP Henry Martin, is expected to be a title contender. Atlas, under Benjamin Mora's guidance, will look to build on their ninth-place finish and rely on the talents of Julian Quiñones. Atletico San Luis faces a rebuild season after making roster adjustments and losing their former manager, Andre Jardine, to Club America. Chivas, determined to secure a championship, could elevate their chances with the potential signing of Erick Gutierrez.