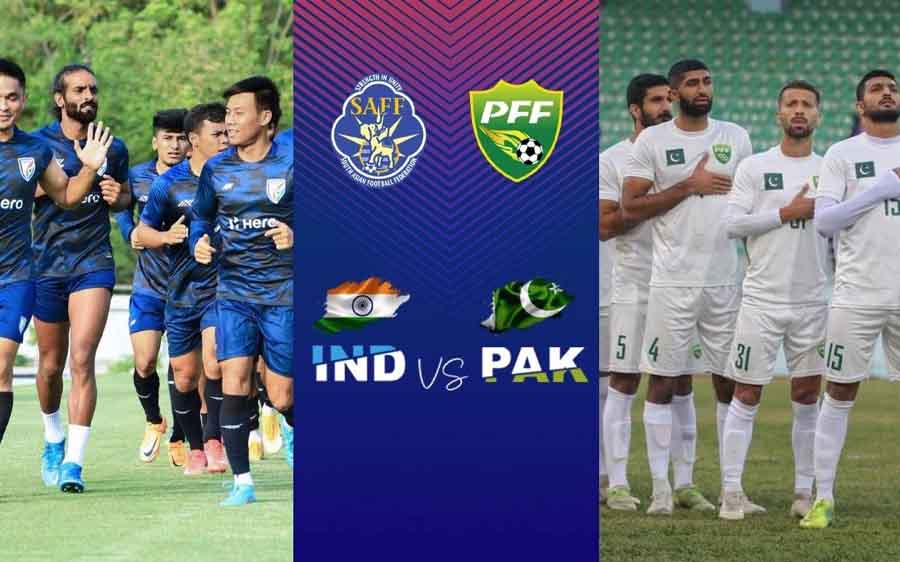 It looks like we could be gifted with round two of India vs Pakistan — this time in the beautiful game of football. The Pakistani national team is still waiting for government approval to allow them to leave for the SAFF Cup in 2023, so their participation in the tournament remains in doubt.
The Pakistan Sports Board (PSB) has asked the Normalisation Committee (NC) of the Pakistan Football Federation (PFF) to provide additional paperwork for their recent applications to travel to India and Mauritius. The PSB representative stated in an interview with "The News" that the paperwork submitted by the NC was insufficient in providing the necessary details for international travel, especially for the tour to India. Therefore, the NC has been requested to provide all the relevant documentation required to obtain a NOC for these tours.
Is the India vs Pakistan football match stuck in a stalemate?
The PSB representative emphasized that there is a specific procedure and deadline for requesting a NOC that must be followed.
In order to make the tour happen, special approval needs to be obtained from both the Interior Ministry and the Foreign Office. Following the submission of documents with incomplete information, the Pakistani Sports Board recently asked the team to present fresh paperwork with all the necessary details. Without them, the tour will be hindered. Alongside perfecting their game in order to have a successful tournament, the Pakistani team is also getting ready for a four-nation competition in Mauritius.
Pakistan Football Team SQUAD: SAFF Championship 2023
The 28 Pakistan players that started training at the Punjab Stadium, Lahore, from Thursday are: Goalkeepers: Saqib Hanif, Salman ul Haq, Abdul Basit and Yousaf Ijaz Butt Defenders: Umar Hayat, Ali Khan Niazi, Muhammad Sufyan, Umer Saeed, Mamoon Moosa Khan, Abdullah Shah, Haseeb Ahmed Khan, Sardar Wali, Sohail, Easah Suliman and Abdullah Iqbal
Midfielders: Alamgir Ali Khan Ghazi, Ali Uzair Mahmood, Moin Ahmed, Shayak Dost, Waleed Khan, Rahis Nabi, Harun Arrashid Faheem Hamid, Umair Ali and Adnan Yaqoob Forwards: Abdul Samad Shahzad, Otis Jan Mohammad Khan, Hassan Naweed Bashir, and Muhammad Waheed.
Author recommend: