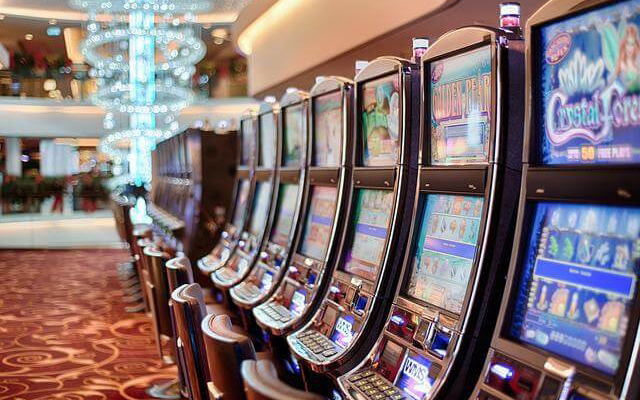 Casinos that are physically present have long been associated with elegance, thrill, and luxury. In this post, we'll look at famous casino resorts throughout the globe, the variety of services and non-gambling entertainment they provide, as well as important casino etiquette and advice for first-timers. Prepare to enter the intriguing world of brick-and-mortar casinos.
Iconic Casino Destinations around the World
Las Vegas, Nevada, USA: With its renowned Strip home to numerous opulent casinos including the Bellagio, MGM Grand, and The Venetian, Las Vegas is without a doubt the most well-known gambling destination in the world. The city is renowned for its exciting nightlife, lavish performances, and variety of gambling possibilities.
The "Las Vegas of the East," Macau, China, is a sanctuary for people who enjoy gambling. World-famous casinos like The Venetian Macao and City of Dreams may be found on the Cotai Strip. Macau's distinct fusion of Chinese and Portuguese culture adds to its attractiveness.
Monaco's Monte Carlo offers a glitzy and opulent casino experience and is located on the French Riviera.
Casino Amenities and Entertainment beyond Gambling
Land-based casinos offer an array of amenities and entertainment options that go beyond gambling, ensuring an unforgettable experience:
Live Shows and Performances: A lot of casinos offer top-notch entertainment, such as theater productions, comedy acts, magic shows, and live music concerts. These performances give your trip a dash of glitz and variety.
Gourmet Dining: Luxurious restaurants run by renowned chefs are frequently found at casinos and offer a variety of cuisines and gastronomic experiences. There is something for every palate, from gourmet dining establishments to informal cafes and international buffets.
Spa and wellness facilities: A casino trip is not complete without some time to unwind. Numerous casinos provide opulent spas, wellness facilities, and swimming pools that offer a sanctuary for rest and relaxation among the action.
Shopping and Retail: Casinos frequently contain upscale boutiques, designer shops, and shopping arcades that let patrons indulge in retail therapy and high-end shopping.
Casino Etiquette and Tips for First-Time Visitors
To ensure a pleasant and seamless experience at land-based casinos, here are some essential etiquette tips for first-time visitors:
Check the casino's dress policy before going there. While certain places may need formal attire, others could be more laid back. Dressing appropriately enhances the experience overall and demonstrates respect for the location.
Recognize the Law: Learn the guidelines and procedures for the casino games you intend to play. To improve your gaming experience, take sure to familiarize yourself with the betting limits, game-specific etiquette, and strategy in advance.
Gaming Courtesy: Be mindful to the staff and other gamers. Be considerate of your behavior at the gaming tables by keeping your voice down, not touching other players' chips or cards, and playing quietly.
Money management: Establish and adhere to a budget for your gaming activities. Never gamble with more money than you can afford to lose, and stay away from pursuing losses.
Conclusion
Beyond only gaming, land-based casinos provide a wealth of thrill, extravagance, and entertainment. These facilities offer a variety of services, performances, dining options, and shopping experiences to engage guests, from famous locations like Las Vegas and Macau to the enchantment of Monte Carlo. Everyone will have a courteous and happy experience at a casino if basic etiquette is understood and followed. So get dressed up, embrace the excitement, and enter the captivating world of land-based casinos.