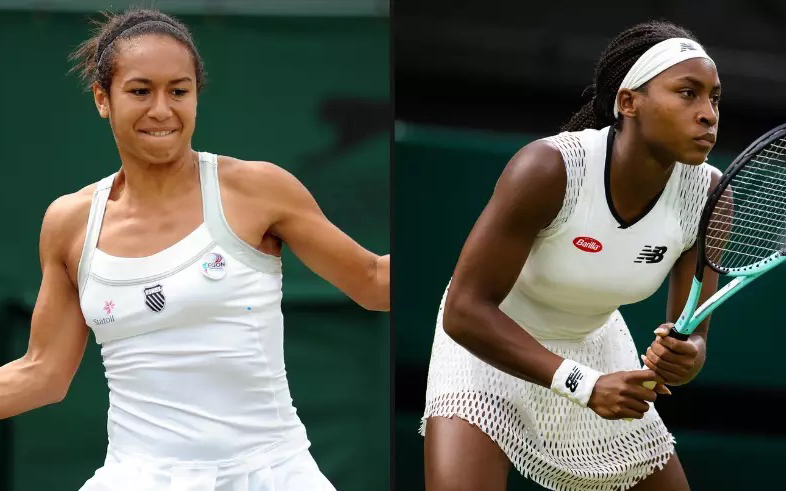 The highly anticipated Wimbledon tournament is set to kick off this week, marking one of the biggest sporting events in the UK. While the focus is usually on the action on the court and the traditional strawberries and cream, this year's tournament has introduced a new talking point. Protests took place last year over the all-white clothing rule, prompting a rule change that allows players to choose their preferred color of underwear. This amendment has been welcomed by many in the tennis world, particularly female players who have long faced challenges related to their periods.
The previous regulations at Wimbledon strictly prohibited any competitors from wearing colors other than white. However, after protests by campaigners from Address The Dress Code and discussions with players like British tennis star Alicia Barnett, who expressed the stress of playing in all-white attire, a new rule was introduced. Players are now allowed to choose the color of their underwear, providing much-needed relief for female athletes who have had to deal with the added pressure of managing their periods while competing on such a big stage.
British player Heather Watson, who has been vocal about the impact of periods on female athletes, expressed her happiness with the rule change. In an interview with Sky News, Watson stated that she is open about her period and believes it should not be a taboo subject. She shared her experience of having to take medication to stop bleeding during Wimbledon last year to comply with the all-white clothing rule. With the new underwear rule, Watson and other female players can now focus on their performance without the added worry and embarrassment.
American player Coco Gauff also welcomed the rule change, sharing her own experience of competing while on her period. Gauff emphasized the stress and anxiety that come with managing periods during matches and expressed relief that this topic is no longer taboo. The seventh seed believes that the new rule will remove a lot of stress and allow female players to perform at their best without unnecessary distractions.
While the majority of players and advocates have praised the new rule, not all have embraced it. Ons Jabeur, the world number six on the WTA tour, voiced concerns about the potential consequences of wearing colored underwear. She questioned whether it would be better to not be paranoid about period leaks and whether the new rule might inadvertently draw more attention to the issue. Despite her reservations, Jabeur acknowledged Wimbledon's efforts to make female players more comfortable on the court.
The rule change regarding underwear color at Wimbledon this year reflects a growing recognition of the unique challenges faced by female athletes. By allowing players to choose their preferred color, the tournament organizers have shown a commitment to creating a more inclusive and supportive environment for women in tennis. This change not only helps alleviate period-related concerns but also promotes open discussions about menstruation, further breaking down taboos surrounding this natural aspect of women's lives.