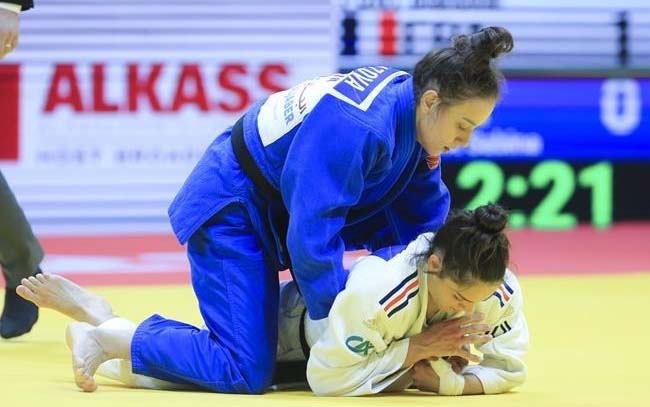 In Switzerland, sports governing bodies met to discuss how Russian athletes might return to competitions before the 2024 Paris Olympics. The situation is complicated and far from being resolved.
Different sports have different challenges, and it's unclear how to define "neutral status" for Russian and Belarusian athletes, which is required for them to compete.
Francesco Ricci Bitti, president of the Association of Summer Olympic International Federations (ASOIF), said that each sport has its own ideas and reaching a common position is quite impossible.
In March, the International Olympic Committee (IOC) gave advice on how athletes from Russia and Belarus could compete as neutral athletes, even though their countries are at war with Ukraine. However, the details of this neutrality are still unclear.
The IOC suggested that ASOIF and the winter sports umbrella group, AIOWF, could create a single independent panel to evaluate the neutral status of athletes, coaches, and support staff. But Ricci Bitti rejected this idea.
IOC president Thomas Bach attended the meeting and said that some sports have shown how Russian and Belarusian athletes could continue to compete.
If approved to compete, Russian and Belarusian athletes would not be allowed to use their flag, anthem, or wear uniforms in national colors.
The situation is complicated in each sport, and decisions on reintegrating Russian athletes have been delayed in some cases.
Olympic sports officials must make their decisions while Ukraine's president and Olympic medalists insist that Russia should be excluded from the Paris Olympics. Meanwhile, Paris mayor Anne Hidalgo said there should be no Russian delegation at the Olympics if the war continues.
In tennis and cycling, Russian and Belarusian athletes have been allowed to compete as neutral individuals since the war started.
The IOC can decide to ban Russia from the Olympics, and Bach said such a decision could be taken at the right time and at the IOC's full discretion.