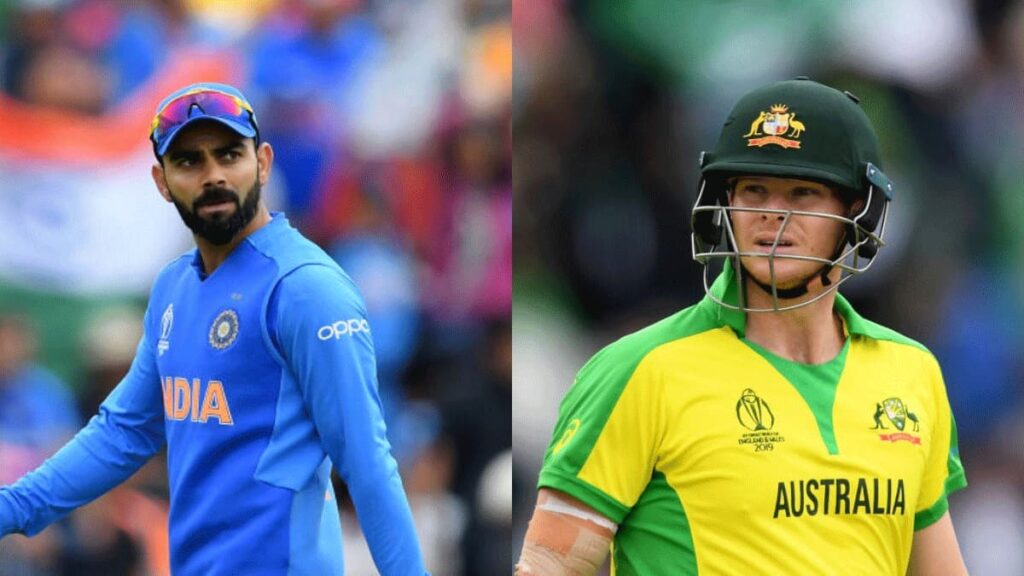 The 2023 ICC Men's Cricket World Cup has brought together cricketing giants from around the world to compete for the ultimate glory in the One Day International (ODI) format. Among these powerhouses, India and Australia stand out as two of the most formidable teams in the tournament. As these cricketing giants prepare to clash on the field, let's delve into a comparison of their strengths, weaknesses, and some betting tips for this exciting encounter.
India: The Subcontinent Sensation
Strengths:
Batting Lineup: India boasts one of the most formidable batting lineups in the world. With players like Rohit Sharma, Virat Kohli, and KL Rahul, they have the firepower to chase down any target or set a massive total.
Spin Bowling: In the spin department, India has a wealth of talent with world-class spinners like Ravindra Jadeja, Ashwin, and Kuldeep Yadav. These spin wizards can wreak havoc on turning tracks, posing a significant threat to opposition batsmen.
Fielding: India's fielding has been exceptional in recent years. Their agility and quick reflexes in the field can save crucial runs and create opportunities for wickets.
Weaknesses:
Middle-order Consistency: While India's top order is prolific, their middle-order batting has been inconsistent. The team relies heavily on the top order, and if they fail, it can put immense pressure on the middle order.
Death Bowling: India has often struggled with their death bowling, conceding too many runs in the final overs. This weakness can be exploited by strong finishers from opposing teams.
Australia: The Dominant Force
Strengths:
Pace Bowling: Australia boasts a formidable pace attack led by Pat Cummins, Mitchell Starc, and Josh Hazlewood. Their ability to generate pace and movement can dismantle any batting lineup.
All-Rounders: The Australian team has a rich pool of all-rounders like Glenn Maxwell and Marcus Stoinis, providing depth to both their batting and bowling.
Experience: With the likes of Steve Smith, David Warner, and Aaron Finch, Australia has a wealth of experience in their top order. These veterans can anchor the innings and guide the team to big scores.
Weaknesses: 
Spin Bowling: Historically, Australia has struggled against quality spinners, especially on subcontinental pitches. Teams with strong spin attacks can exploit this weakness.
Injury Concerns: Australia has faced injury concerns with key players in recent times. Keeping their star players fit throughout the tournament will be crucial to their success.
Betting Tips for India vs. Australia
When it comes to betting on the India vs. Australia clash in the ODI World Cup 2023, here are some tips to consider:
Top Batsman: Look for consistent performers in both teams. Players like Rohit Sharma and Virat Kohli for India and Steve Smith and David Warner for Australia are excellent choices for the top run-scorer in the match.
Top Bowler: Consider the strengths and weaknesses of each team. If the pitch favors pace, bowlers like Pat Cummins and Mitchell Starc from Australia or Jasprit Bumrah and Mohammed Shami from India could be top wicket-takers.
Total Runs: Assess the pitch conditions and recent performances at the venue. If it's a batting-friendly pitch, betting on a high total score could be a good option. Conversely, if the pitch favors bowlers, a lower total might be more likely.
Man of the Match: Keep an eye on all-rounders who can make an impact with both bat and ball. Players like Glenn Maxwell and Ravindra Jadeja could be strong contenders for the Man of the Match award.
Team Performance: Consider the overall team performance. Look at recent form, head-to-head records, and team composition before placing bets on the match winner.
Weather Conditions: Pay attention to weather forecasts, as rain interruptions can have a significant impact on the outcome of the match. Check for the possibility of rain and adjust your bets accordingly.
Live Betting: In-play or live betting can provide valuable opportunities as the match unfolds. Watch for key moments, such as partnerships, wicket falls, and powerplays, to place bets strategically.
Historical Data: Analyze historical data, including past encounters between India and Australia. Head-to-head statistics can offer insights into team dynamics and player performances.
Remember to gamble responsibly and within your budget. It's essential to stay informed about team news, pitch conditions, and weather updates to make informed betting decisions. With the India vs. Australia clash set to be a thriller, cricket fans and punters alike are in for an exciting showdown in the ODI World Cup 2023.