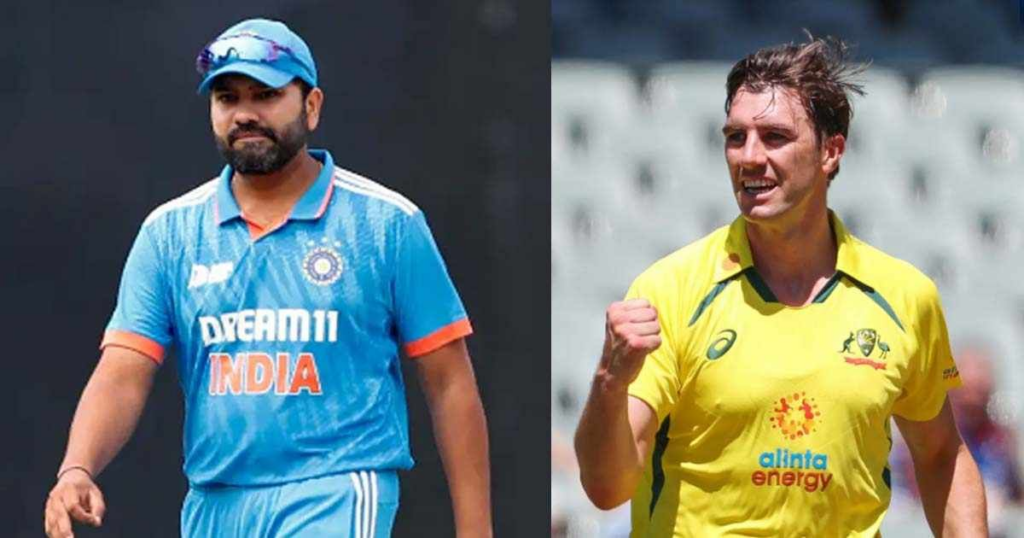 The 2023 ICC Men's Cricket World Cup is underway, and cricket enthusiasts around the globe are in for a treat as two cricketing giants, India and Australia, lock horns in what promises to be an epic showdown. While both teams boast a rich cricketing heritage, their strengths and strategies in the ODI format differ significantly. In this article, we'll dissect the batting, bowling, and fielding aspects of both teams, providing insights for cricket fans and some betting tips for those who enjoy a little wager on the game.
Batting 
India's Power-packed Lineup
India has historically been known for its strong batting lineup, and the 2023 World Cup is no exception. Led by the stylish Virat Kohli, the Indian team possesses an array of top-order batsmen who can single-handedly win games. Rohit Sharma, Virat Kohli, and Subhman Gill form a formidable opening trio, capable of giving India explosive starts. In the middle order, KL Rahul and Hardik Pandya provide the finishing touches, often turning the game in India's favor.
Betting Tip: Look for India's top-order batsmen to be among the top run-scorers in matches. Consider placing bets on Rohit Sharma and Virat Kohli for individual player performance markets.
Australia's Balanced Approach
Australia, on the other hand, relies on a balanced batting approach. Their opening pair, David Warner and marsh, can lay a solid foundation, while the middle order, featuring Steve Smith and Glenn Maxwell, is known for its adaptability and match-winning capabilities. Australia's batting depth makes them a formidable opponent, capable of posting big totals or chasing down targets with ease.
Betting Tip: Keep an eye on Australia's opening partnership. Bets on Shaun Marsh and David Warner for the highest opening partnership in matches could yield positive results.
Bowling
India's Spin Dominance 
India's bowling attack has a balanced blend of pace and spin. While Jasprit Bumrah and Siraj provide the pace, the spin duo of Ravindra Jadeja and Kuldeep can strangle oppositions in the middle overs. India's spinners are known for their wicket-taking ability and can be particularly effective on subcontinental pitches.
Betting Tip: In matches where the pitch favors spin, consider bets on Jadeja, Kuldeep and Ashwin for the most wickets for India.
Australia's Pace Arsenal
Australia's strength lies in its pace battery. Mitchell Starc, Pat Cummins, and Josh Hazlewood form a lethal trio capable of dismantling any batting lineup. They can extract pace and bounce from pitches worldwide, making Australia a potent force in varied conditions.
Betting Tip: Look for Australia's pace bowlers to shine in conditions that favor swing and seam movement. Bets on Mitchell Starc and Pat Cummins for top wicket-taker markets can be promising.
Fielding
India's Electric Outfielding
India's fielding has undergone a transformation in recent years. They are now one of the best fielding sides in the world, with agile and athletic players manning the boundary. Players like Ravindra Jadeja and Virat Kohli are known for their exceptional fielding skills, often converting half-chances into wickets.
Betting Tip: Keep an eye on India's fielding brilliance. Bets on run-out dismissals or catches by Indian fielders can be rewarding.
Australia's Safe Hands
Australia has a reputation for being safe catchers and efficient ground fielders. Their slip cordon, often led by Steve Smith, is known for its reliability. Australia's fielding prowess can put pressure on opposition batsmen and create wicket-taking opportunities.
Betting Tip: Look for bets related to catches and run-outs involving Australian fielders. Steve Smith and Glenn Maxwell are often involved in key moments in the field.
Head-to-Head Stats
When it comes to head-to-head encounters in the World Cup, India and Australia have a rich history. Both teams have enjoyed periods of dominance, making their clashes a treat for cricket fans.
Betting Tip: Consider historical data and trends in head-to-head matches when placing bets on match outcomes or top performers. Recent form and team dynamics can also play a significant role.
Final Thoughts
As India and Australia gear up for their ODI World Cup clash, the cricketing world eagerly awaits an exciting contest between two cricketing powerhouses. While India's batting firepower and spin options make them formidable opponents, Australia's pace attack and balanced batting lineup are equally impressive.
When placing bets on these matches, it's essential to consider the strengths and weaknesses of each team, the playing conditions, and recent form. Additionally, keep an eye on individual player performance markets, where you can find attractive odds for top run-scorers and wicket.