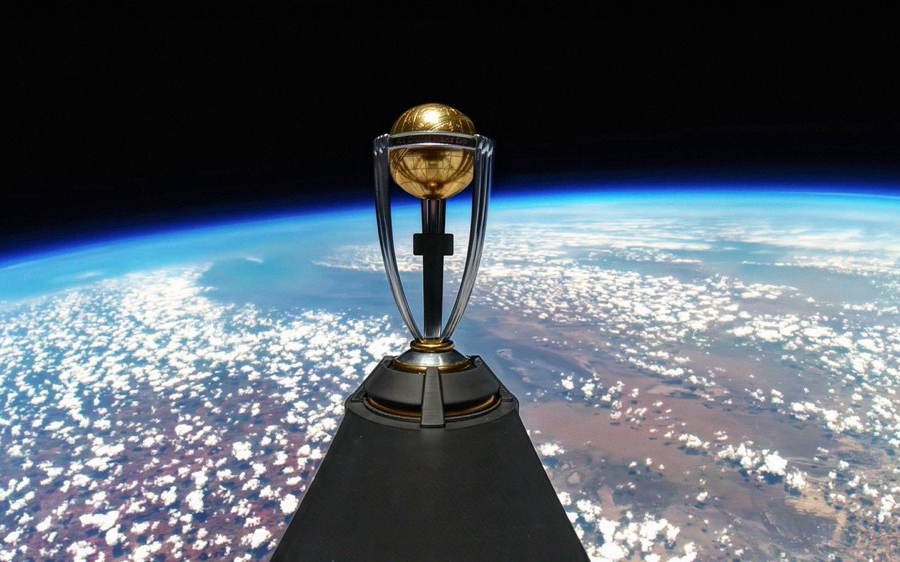 Dubai: The ICC on Monday launched the trophy tour in space in a unique way ahead of the upcoming ODI World Cup tournament to be held in India. The trophy was unveiled by the ICC at a height of 1,20,000 feet above the ground and the trophy made a spectacular landing at the Narendra Modi Stadium in Ahmedabad.
The trophy was carried into the sky by an atmospheric balloon and captured by 4K cameras at the edge of the Earth's atmosphere.
This time the trophy tour is the biggest tour so far, fans from all over the world are being given an opportunity to see the World Cup trophy. From June 27, the trophy will tour a total of 18 countries. In this there are also countries where cricket is not popular like Kuwait, Bahrain, Malaysia, America, Nigeria, Uganda, France, Italy.