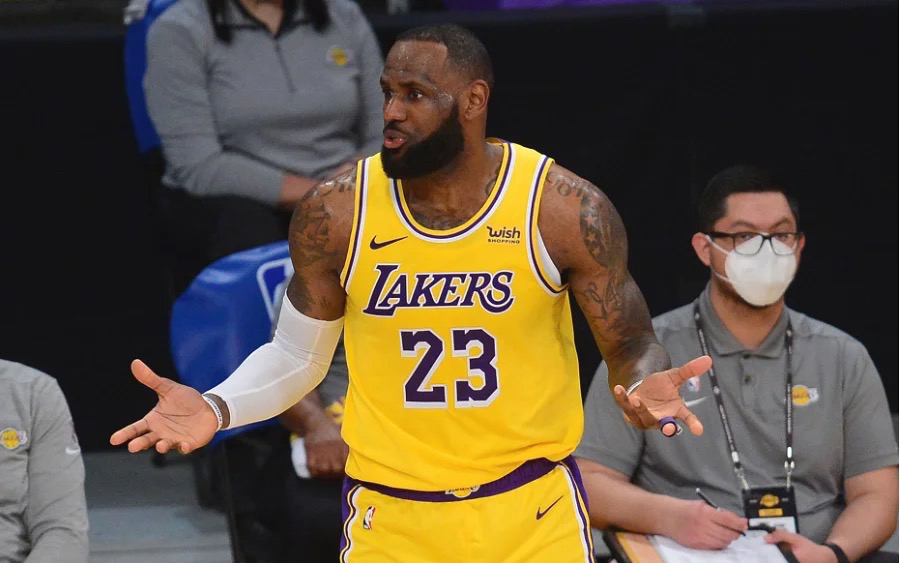 The NBA free agency frenzy continues to astound fans and experts alike as massive contracts are being signed left and right. While some players are securing lucrative deals, there are a few All-Stars, MVPs, and even NBA champions who are surprisingly getting underpaid. One contract extension that has left the basketball world in shock is that of a Los Angeles Clippers guard.
Just two years ago, this former MVP earned a staggering three million dollars more than the 4-time champion LeBron James. However, in a surprising turn of events, the 34-year-old has agreed to a drastically reduced amount, which is now eleven times less than his previous earnings. The free agency period has proven to be highly volatile and unpredictable.
The Los Angeles Clippers have emerged as a team to watch out for this offseason. With recent rumors linking Paul George to other teams, there is a possibility that another superstar will join forces with Kawhi Leonard. The Clippers are prepared to invest a massive $90 million in just these two players alone. However, there is one more superstar that the team had to take care of.
Russell Westbrook, the 2017 MVP, showcased his value to the Clippers during the first round of the playoffs last season. With Leonard and George sidelined due to injuries, Westbrook displayed his triple-double prowess and battled solo against the Phoenix Suns. Although he fell short, Westbrook managed to revive his reputation a few months ago.
However, Westbrook's time with the Lakers was far from exceptional. In fact, it was rather disappointing. Despite his lackluster performance with the LA squad, Westbrook still managed to secure a substantial paycheck. In 2022, during his tenure with the Lakers, Westbrook earned a staggering $44.2 million, three million more than the 4-time MVP LeBron James, who settled for $41.1 million. But now, Westbrook has agreed to a 2-year $8 million deal, which will see him earn $4 million for the upcoming season.
The news of Westbrook's reduced contract has raised eyebrows throughout the basketball community. Just two seasons ago, he averaged an impressive 22 points, 11 rebounds, and 11 assists per game. While Westbrook has settled for a lesser deal, there are several young stars and undrafted players who continue to sign massive contracts.
Dillon Brooks, formerly with the Memphis Grizzlies, recently inked a 4-year, $80 million deal with the Houston Rockets. The Rockets also secured the services of Fred VanVleet on a 3-year, $130 million contract. Bruce Brown, a key contributor to the Denver Nuggets' championship run, signed a 2-year, $45 million deal with the Indiana Pacers. Another contract that sent shockwaves across the internet was Jerami Grant's 5-year, $160 million extension.
The stark contrast between Westbrook's reduced contract and these lucrative deals for younger players raises the question Is Russell Westbrook getting underpaid? Despite his MVP pedigree and past statistical achievements, it seems that Westbrook's market value has diminished in recent years. Only time will tell if he can prove his worth and silence the doubters with his performance on the court.
As the NBA free agency continues to unfold, fans and experts eagerly await further surprises and blockbuster deals. The landscape of the league is constantly evolving, and it's clear that even the biggest stars are not immune to the unpredictable nature of contract negotiations.