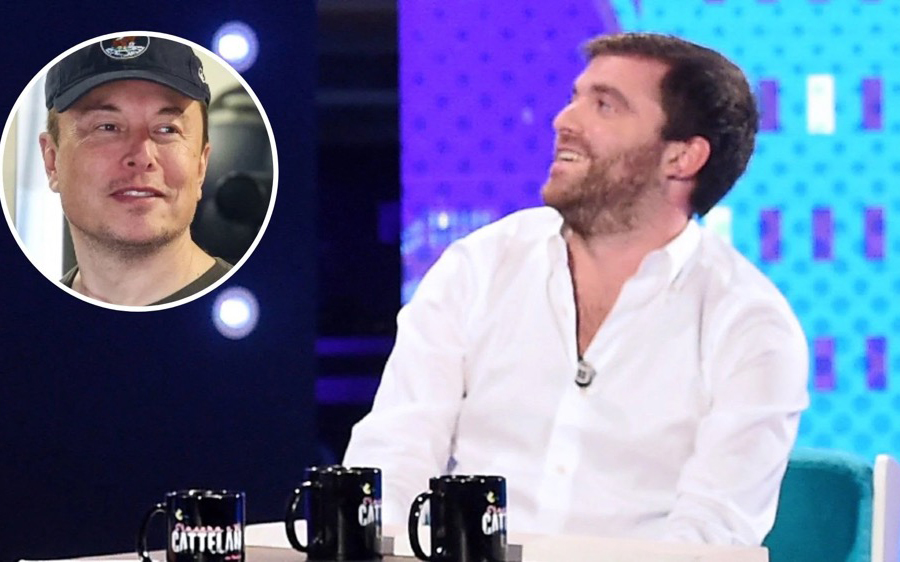 In what could potentially be the beginning of a bitter feud, two social media giants, Fabrizio Romano and Elon Musk, have engaged in a heated exchange. Romano, a well-known football transfer expert, has established himself as a prominent figure in the sports industry through his extensive use of Twitter and other platforms to share his scoops. With the summer transfer window in full swing, Romano's 16.3 million Twitter followers eagerly await his updates on the biggest moves and deals in the game.
Romano's influence has grown to the point where he has coined a catchphrase that has become world-famous "Here we go." He deploys this phrase when he believes a transfer report has reached a stage where it is about to be officially announced by the parties involved. However, Romano now finds himself facing an unexpected challenge after clashing with Elon Musk, the owner of Twitter and a prolific tweeter himself. Musk, followed by a staggering 145.9 million users, has implemented sweeping and sometimes controversial changes on the platform since taking over in 2022.
The latest decision by Musk that drew Romano's ire was the announcement of temporary daily limits on reading tweets. Musk cited the need to combat "extreme levels of data scraping & system manipulation," with the number of tweets one can read ranging from 300 to 6,000 depending on the user's status. Romano wasted no time in expressing his dissatisfaction, tweeting, "Being on Twitter is becoming kind of challenging game nowadays…" It remains to be seen whether Musk will respond to Romano's barb, but given his history of engaging in Twitter spats with critics, it wouldn't be surprising.
As one of Twitter's most-read and avid users, Romano will undoubtedly be relieved once the restrictions are lifted, especially during the busiest time of the year in the football transfer calendar. With the summer transfer window in full swing, fans rely on Romano's updates to stay informed about the latest signings and deals. Romano's 16.3 million followers eagerly await his trademark phrase, "Here we go," which signifies that a transfer is imminent. The clash with Musk, however, has temporarily disrupted Romano's ability to freely share his insights with his dedicated audience.
While it remains uncertain how long Twitter's restrictions will last, Romano's loyal followers can only hope for a swift return to normalcy. The clash between these two social media titans has captured the attention of fans worldwide, and they eagerly await the resolution of this unexpected feud. As the summer transfer window continues to unfold, Romano's updates will undoubtedly play a crucial role in keeping fans informed about the latest developments in the world of football transfers.