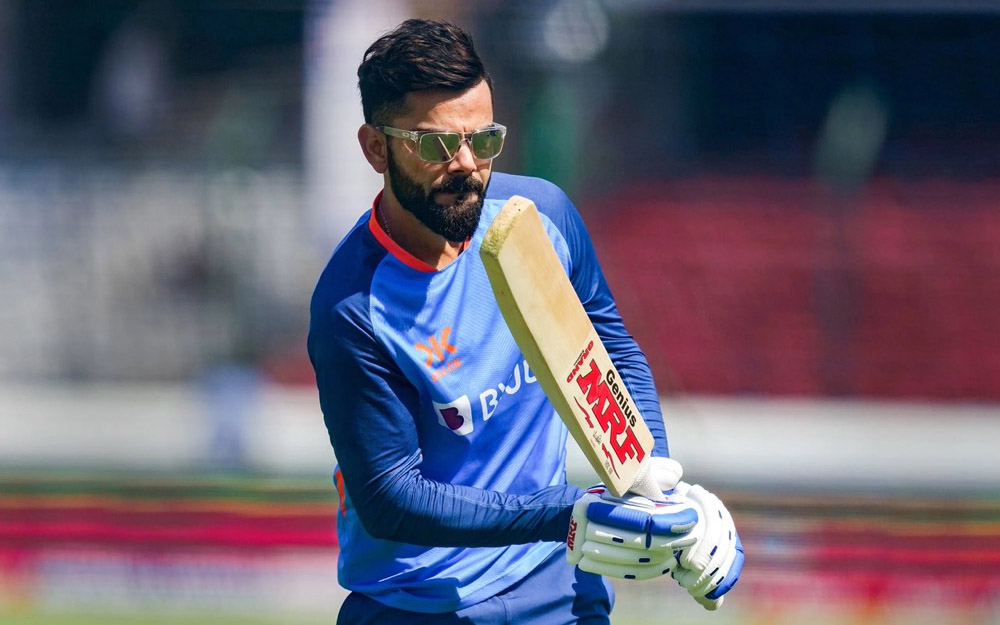 In the world of international cricket, the camaraderie shared among players is truly remarkable. Even from rival teams, acts of sportsmanship often shine through, reminding us of the spirit of the game. One such heartwarming gesture was witnessed when Virat Kohli, the former captain of the Indian cricket team, gifted a pricey bat to ex-Pakistan pacer Mohammad Amir. Despite the intense rivalry between India and Pakistan, Kohli's gesture exemplified the respect and camaraderie that exists among cricketers.
Virat Kohli, a prolific run-scorer, is known for his love for cricket gear, especially his bats. He once revealed that he carries around 11 bats in his kit for longer tournaments like the Indian Premier League. Kohli's current weapon of choice is the MRF bat, custom-made to suit his playing style. Capitalizing on his star power, MRF has even created a special range of 'Kohli bats' available for purchase on their official website. Kohli meticulously maintains his bats, often repairing and reusing them for practice, while reserving the fresh ones for actual matches.
The exchange between Kohli and Amir took place during a training session ahead of a high-octane India-Pakistan match in the ICC World Twenty20 2016 at Eden Gardens. Kohli, engaged in a conversation with ex-Pakistan captain Shahid Afridi, was joined by Amir. In a delightful twist, Kohli presented one of his prized bats to the left-arm pacer. Amir, visibly thrilled, immediately started doing shadow practice with his new gift. It was later revealed that Kohli had promised this gesture to Amir during the Asia Cup, which took place just before the World Cup.
Amir, a talented bowler, is among the few who have successfully challenged Kohli on the field. Kohli has scored 56 runs in 60 balls against Amir, with three dismissals. Despite their on-field rivalry, Kohli's praise of Amir's performance exemplifies his respect for the Pakistani bowler's talent.
Virat Kohli's love for his bats goes beyond the gear itself. It is a reflection of the respect he extends to fellow cricketers, transcending national rivalries. By carrying multiple bats and cherishing each one, Kohli demonstrates a deep understanding and respect for the game, contributing to his reputation as a cricketing icon.