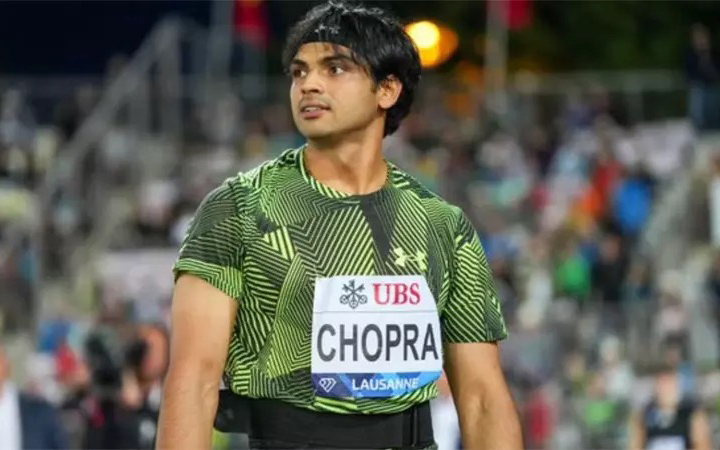 One of the Diamond League athletic matches of the season was held yesterday in Lausanne, Switzerland, featuring India's history-making athlete, Neeraj Chopra, who won the Olympic gold medal in javelin throwing. Despite being out for a month due to injury, Chopra made a significant impact in the Diamond League.
Chopra won gold for the second time in the Diamond League series held in Switzerland, throwing the javelin a distance of 87.66 meters, with Germany's Julian Webber in second place and the Czech Republic's Jakub Watledge in third place. This achievement makes Chopra the first Indian athlete to win the Diamond League athletics title twice, having won gold in the same series last year with a throw of 88.44 meters.
Other notable participants in the competition included former Tokyo Olympics silver medalist Jakub Watledge from the Czech Republic, world champion Anderson Peters from Granada, former Olympic champion Keshorn Walcott from Trinidad and Tobago, and Julian Webber from Germany.