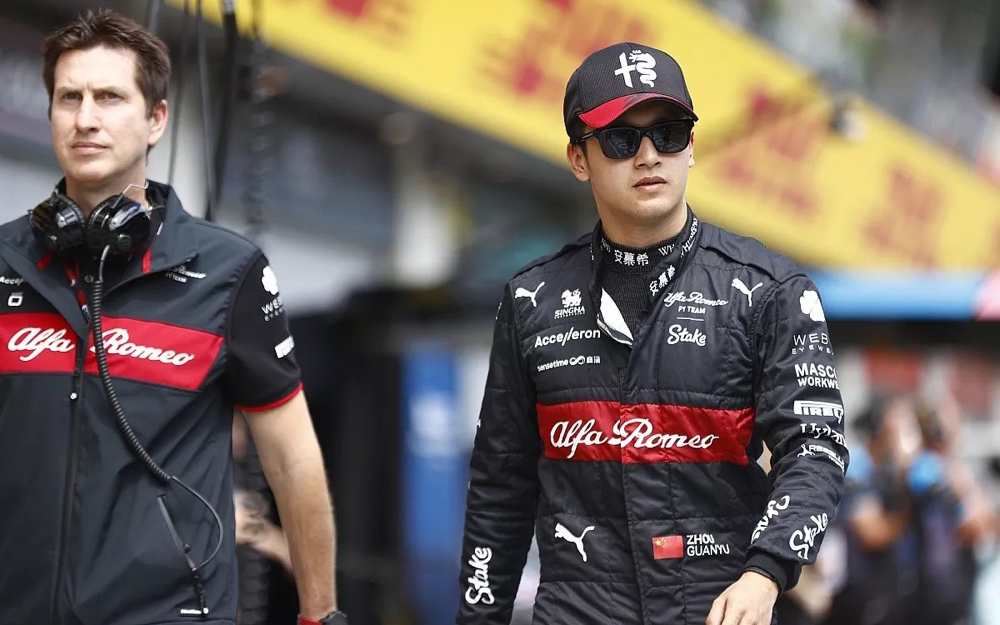 Zhou Guanyu of Alfa Romeo F1 Team has acknowledged that their team is finding it tough to keep pace with the development of their midfield rivals in Formula 1. They are awaiting the next round of upgrades at the Silverstone circuit. The highly competitive midfield battle of F1 2023 sees teams introducing new parts that can make a significant difference in terms of position. Unfortunately, while some teams have made considerable progress, Alfa Romeo has been losing ground in recent weeks.
At the Austrian Grand Prix, Valtteri Bottas and Zhou qualified 14th and 17th respectively. Bottas' race was affected by front wing damage, while Zhou struggled with pace and finished a lap down in 12th place. Only AlphaTauri and Haas had worse performances. As a result, Alfa Romeo has dropped to eighth place in the standings, with just two points ahead of Williams.
When asked if he was worried about the team not bringing updates quickly enough in the 2023 season's development war, Zhou admitted that Alfa Romeo was having difficulty keeping up with some rival teams. Zhou noted that compared to bigger teams, Alfa Romeo can only bring one upgrade at a time, whereas bigger teams can bring multiple upgrades. He also highlighted that the team has been trying their best, but it is not an easy task, and it has been a few difficult weekends for them. Zhou emphasized that everyone is bringing upgrades, and the margins are extremely narrow, with tenths or even thousandths of a second making a significant difference.
The 2023 C43 car of Alfa Romeo does not have any significant flaws, but it lacks overall grip and aerodynamic load, which the team is working to address. The team is hoping that the upgrades they are bringing to the British Grand Prix at Silverstone will provide enough benefit to improve their qualifying performance and start qualifying better. Xevi Pujolar, Head of Trackside Engineering, emphasized that everything is tight in the midfield battle and from race to race, it can swing towards one side or the other. He added that Alfa Romeo needs to focus on improving their qualifying performance and is eager to recover the P7 in the championship and keep fighting.
Alfa Romeo is finding it challenging to keep up with the development pace in Formula 1's midfield, and their recent performances have not been up to par. They are eagerly awaiting the next round of upgrades at Silverstone and hoping to recover their position in the championship standings.